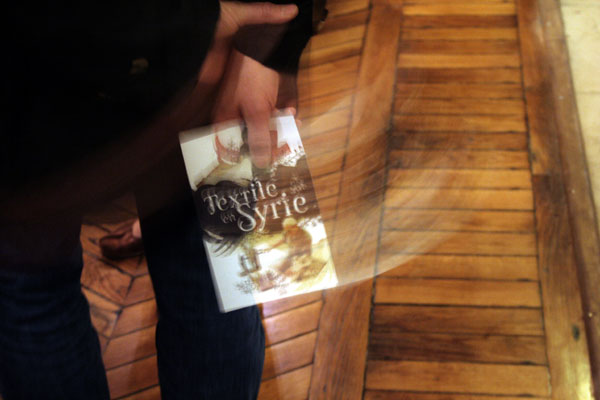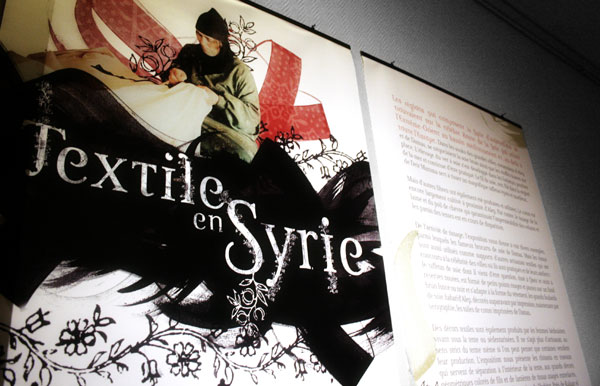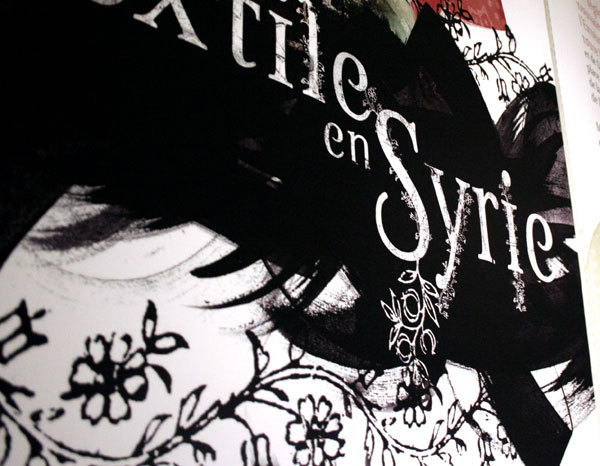 | | | |
| --- | --- | --- |
| La preuve encore avec cette nouvelle exposition sur les techniques textiles en Syrie. Même si les délais étaient horriblement courts (3 semaine entre la fourniture des éléments et le vernissage de l'exposition) pour une telle quantité de travail (l'affiche, l'invitation, 10 calicots en tissu de 2x1,5m et 15 cartels 20x30 cm qui expliquent toute l'expo), c'était encore une fois un vrai bonheur de travailler sur ce genre de projet. | | Another proof is this new exhibition about textile art in Syria. Even if the timetable was so short (3 weeks from first meeting with client to opening night), specially for so much work (poster, invitation card, 10 textile displays of 2x1,5m and 15 20x30cm cardboard displays); it was again a pleasure to work on such a project. |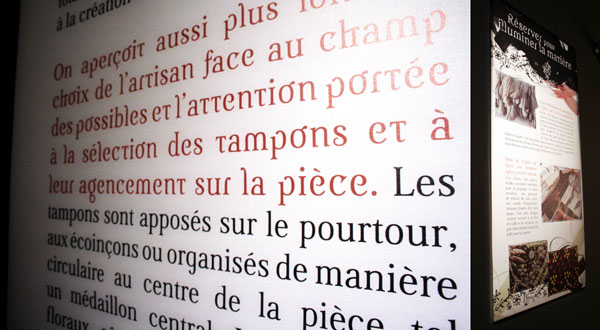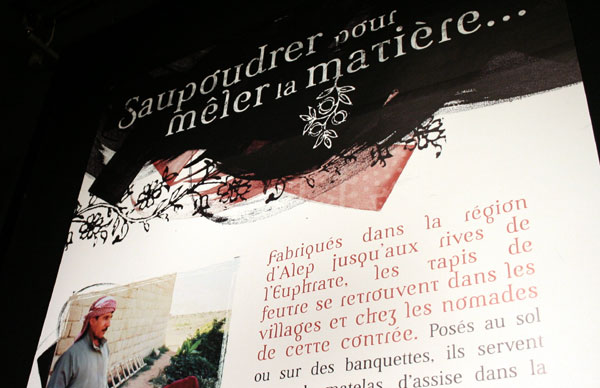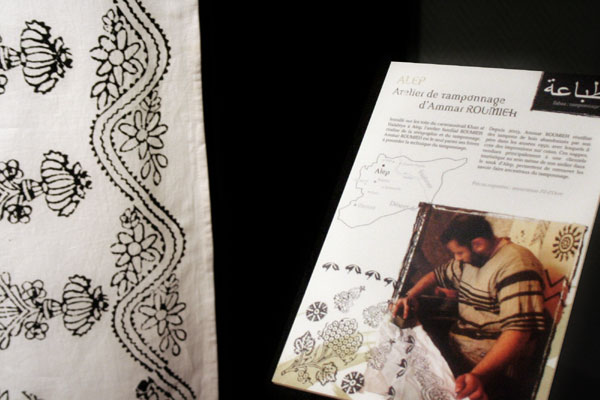 Tout d'abord car je me sens dans mon élément... Le but est de faire du beau, tout en résumant en 1 visuel et 1 principe graphique toute l'essence de l'exposition.

Il n'y a pas de contraintes commerciales comme en publicité... il faut donner aux gens l'envie de venir, ce qui est totalement différent que de leur donner envie d'acheter...

Ensuite, pour la confiance que m'apporte l'équipe du musée pour un projet comme cela, une véritable collaboration... Ils me présentent l'exposition, je m'en imprègne, et je le retranscris visuellement...

Firstly because I feel myself in the right place (can I say that?)... The aim is to do a beautiful work, but also to sum up in 1 image all the exhibition...

There is no commercial purposes as in publicity... the aim is to give people the envy to come, and not to buy...

Also, I like these projects because the team of the museum so trust in me, it is a real collaboration... They present me the exhibition, I feel it and levae me freedom to express it visually...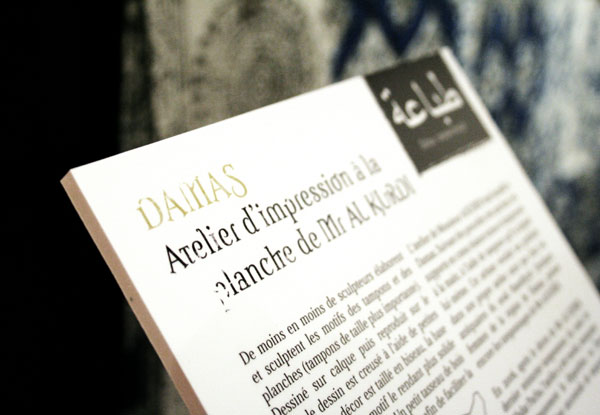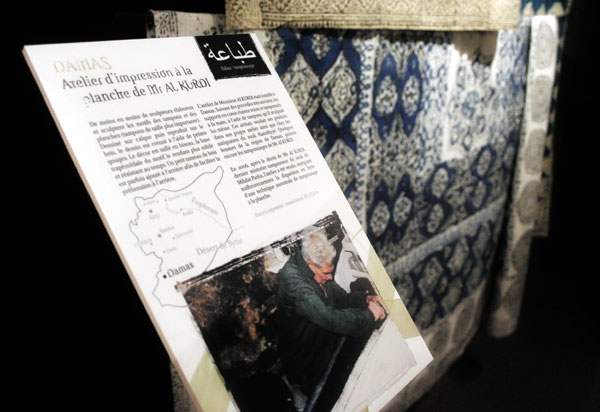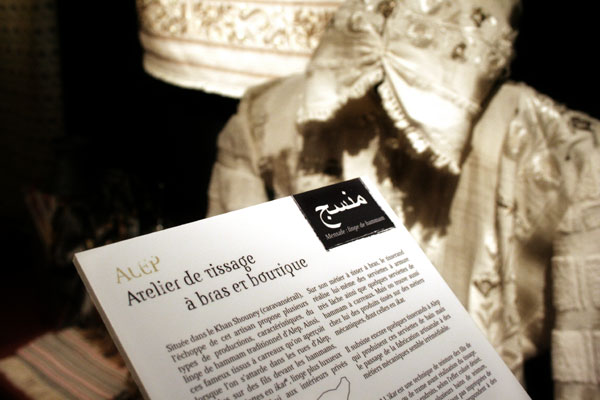 | | | |
| --- | --- | --- |
| Merci donc à mediafix et à Christine, Marie-Bénédicte, Sophie, FX et Ludo/GDAO le superman de l'impression ;) | | So, thanks (againà to mediafix and Christine, Marie-Bénédicte, Sophie, FX and Ludo/GDAO the superman printer... |