Lunatic age
I get it a while a ago, but as it is on sell in France next week, I want to present it now : the Lunatic age new album I design.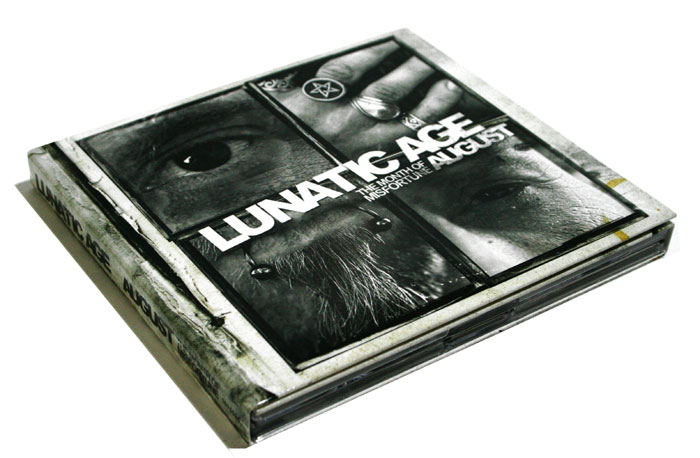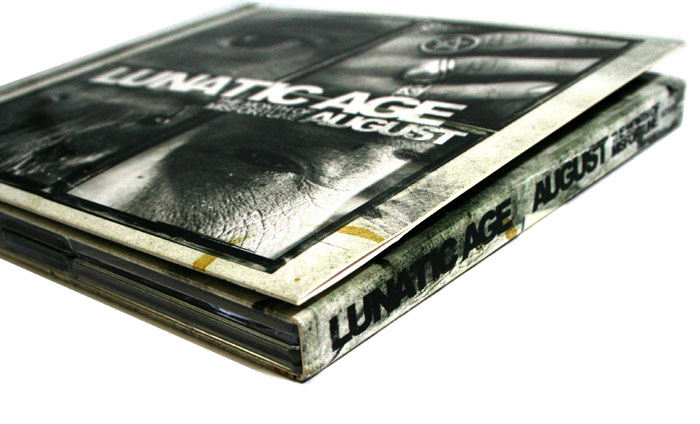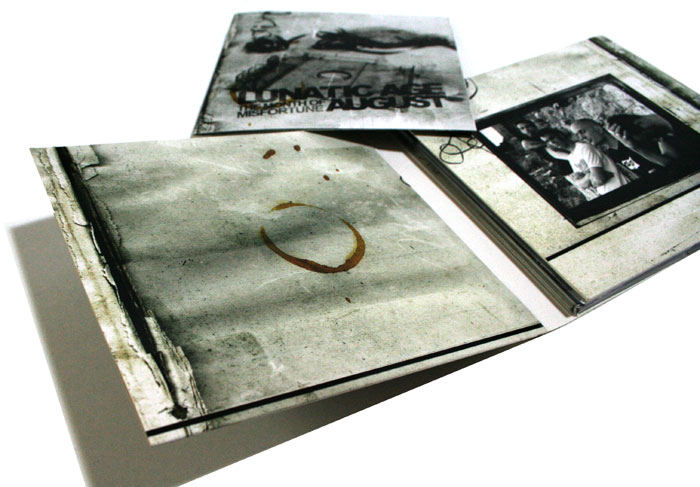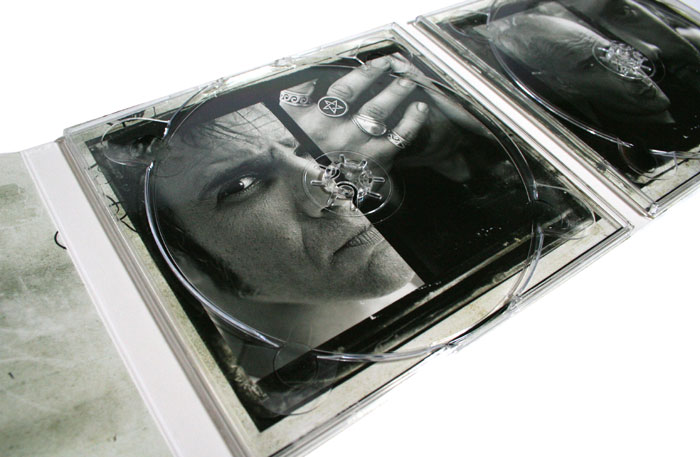 As the digipck issue is a CD/DVD set, the name runs on the 2 discs... I am really proud of this little graphic idea ;)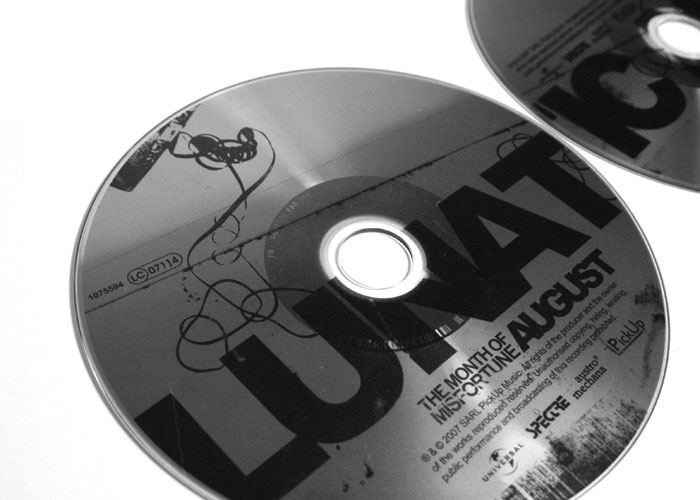 The booklet design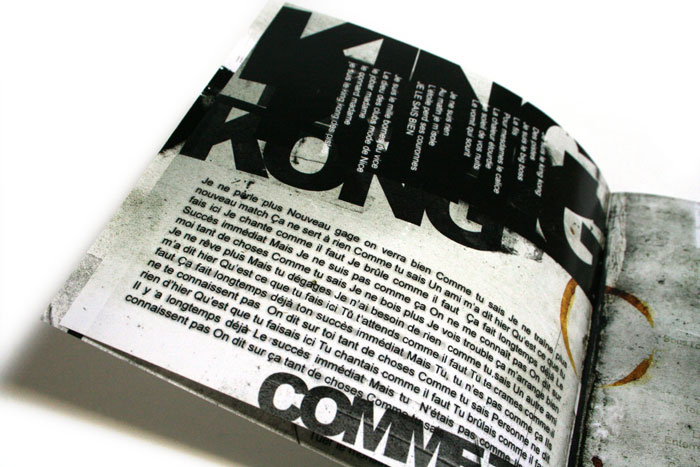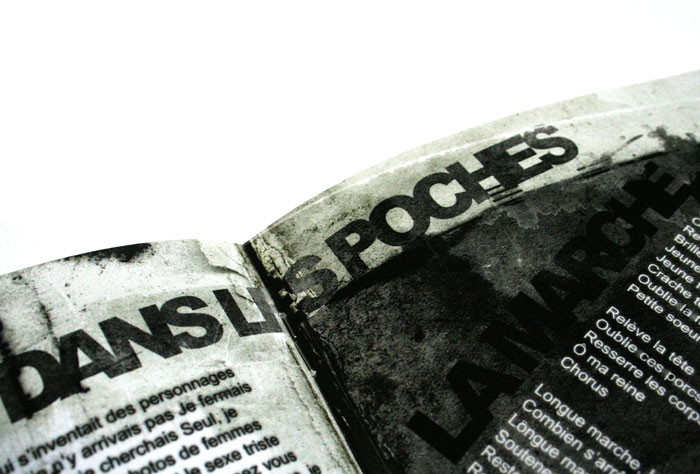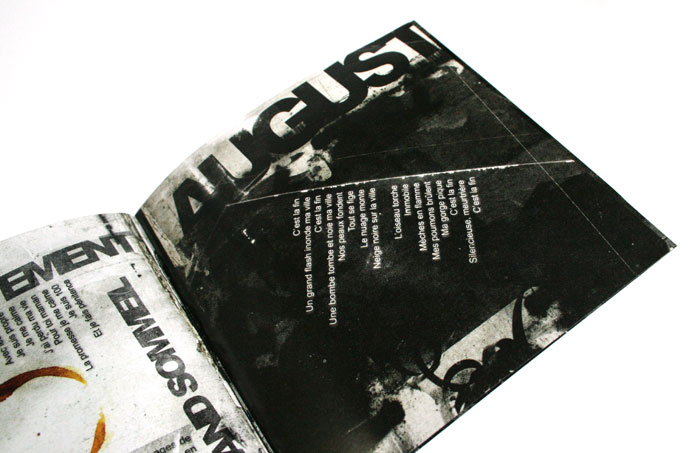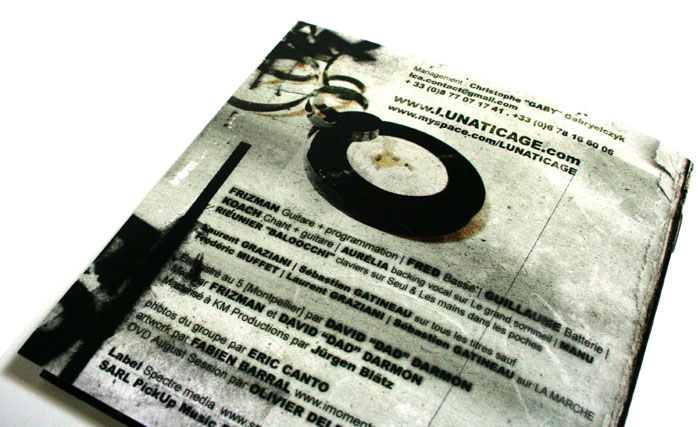 This is the promo issue... at this time, the final album sleeve was supposed to be a polaroid of a broken MC... I want the promo sleeve to be different and did one with pictures of the band... they finally prefer it to the polaroid image and the it becomes the final sleeve...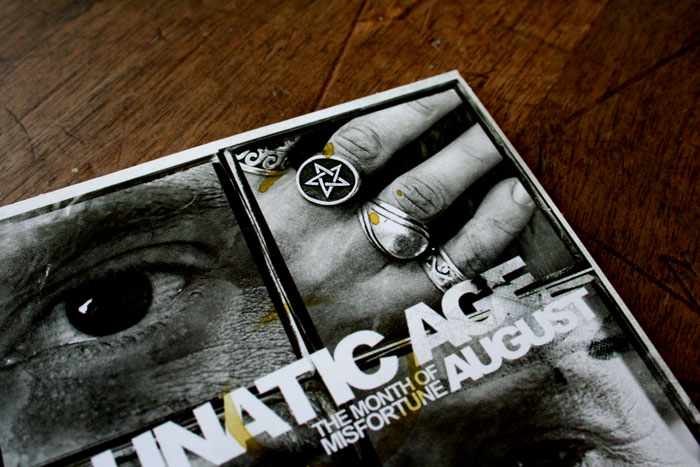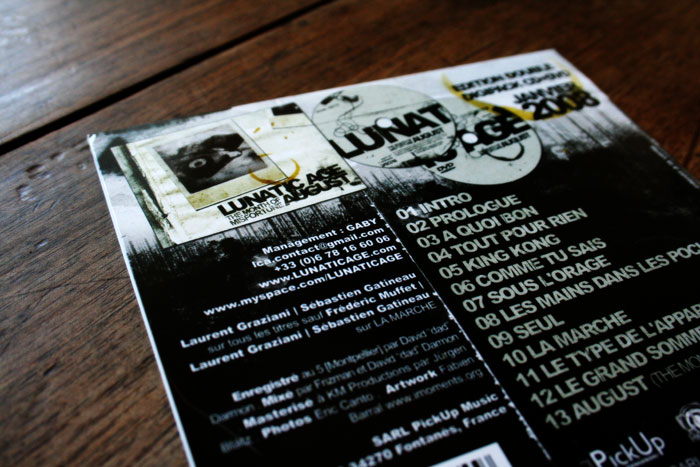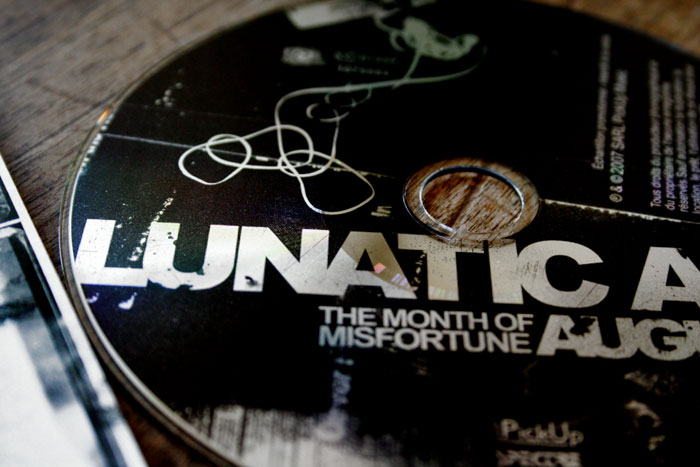 And this is the single promo sleeve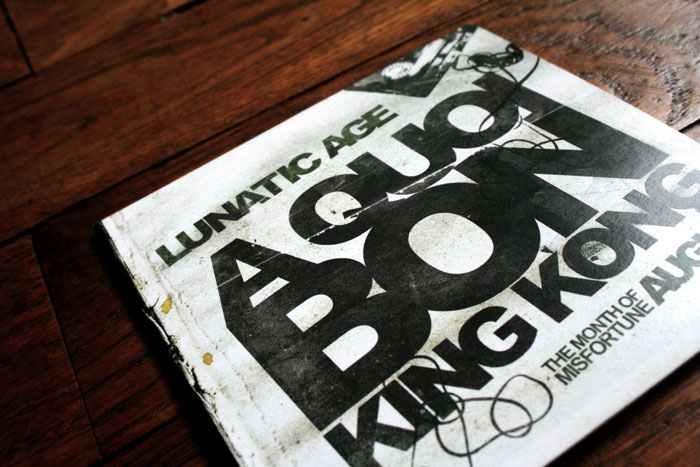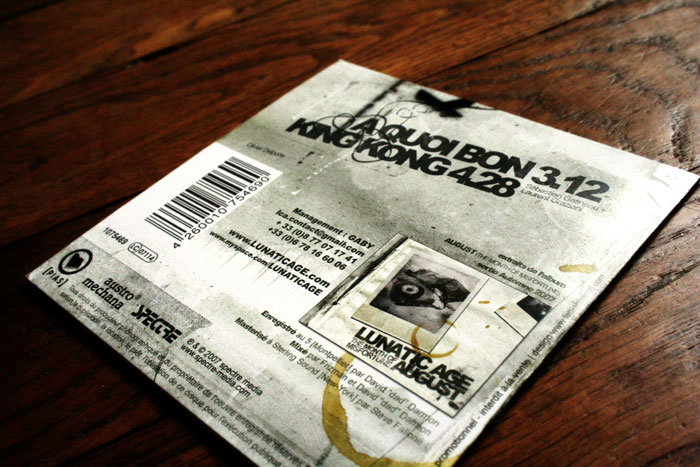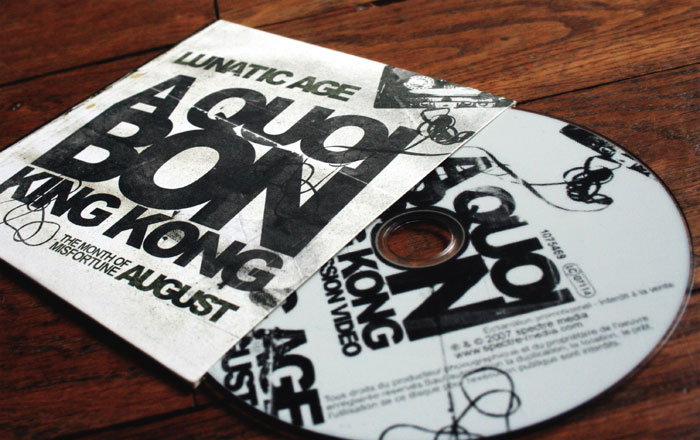 Listen to the album here www.myspace.com/lunaticage
Buy the digipack version on amazon & the itunes version.