Paper by FiftyThree / Ipad app
april 3td (2012) / 4:40 PM / from Florensac (near the sea) / Tron legacy soundtrack
With travel coming, I deceided to get an ipad (and also because a friend told me a buy the Ipad3 and want to sell his ipad2). So, I will review apps I like here and on the future Mr-cup... I went into Paper as I like the icon, that was the first reason... It is really easy of use, and, even it is a little expenssive to get all the tools but it is really fun even with the free version only...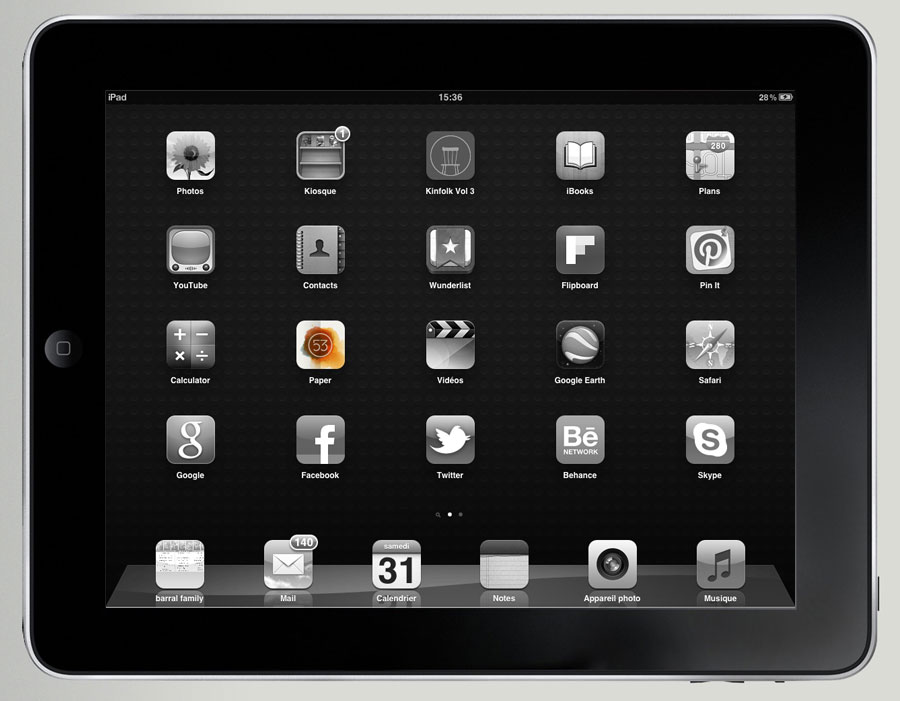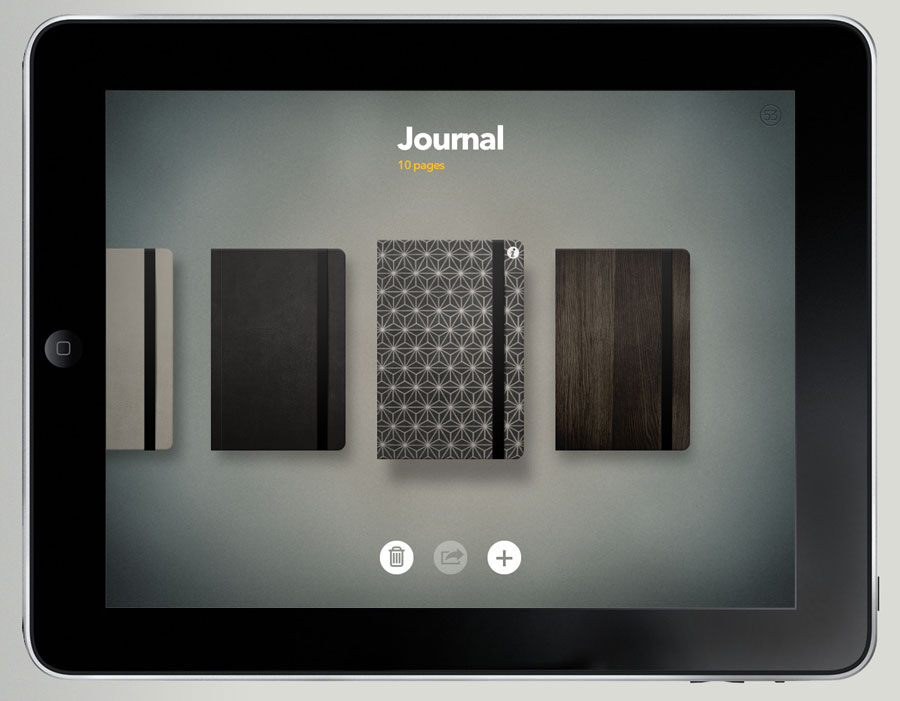 I really like the different look books and you can add your own picture on the cover...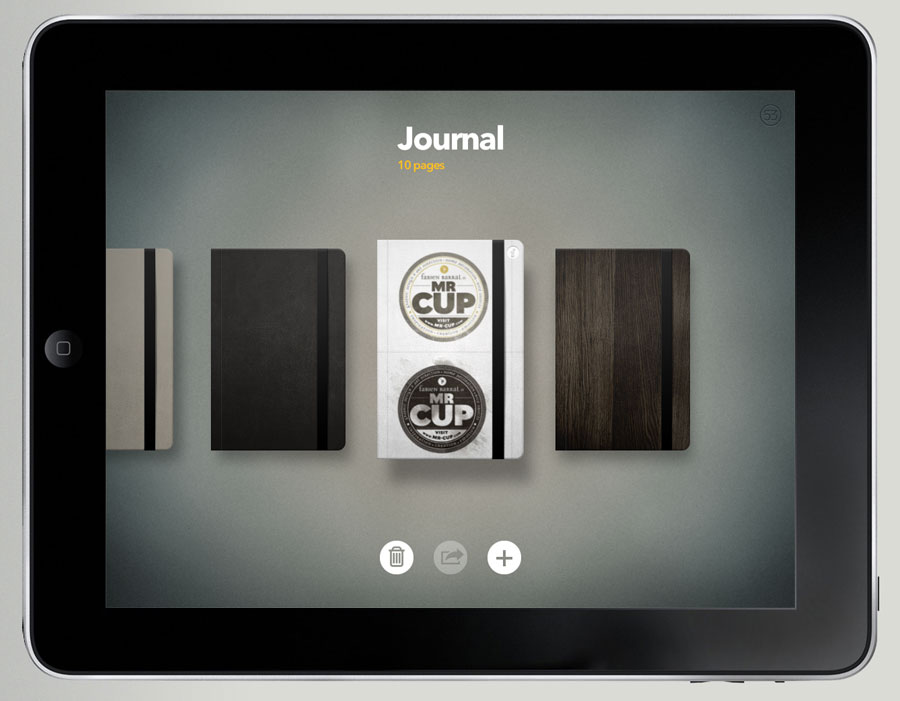 The draw tool is free, you then have to buy for the sketch, outline, write and color ones... Sincerly, you can start with sketch and color only...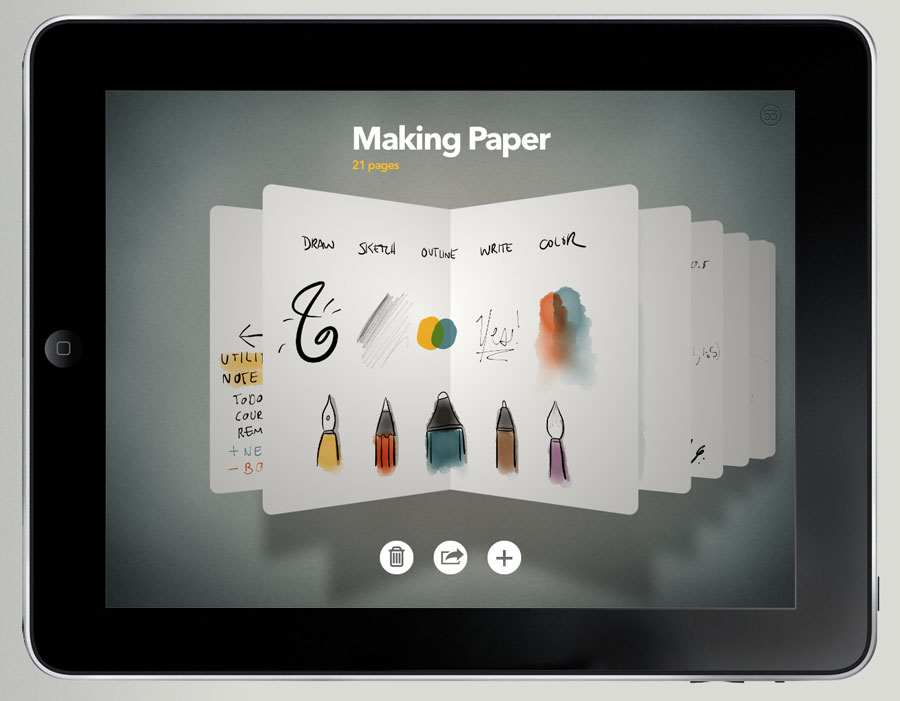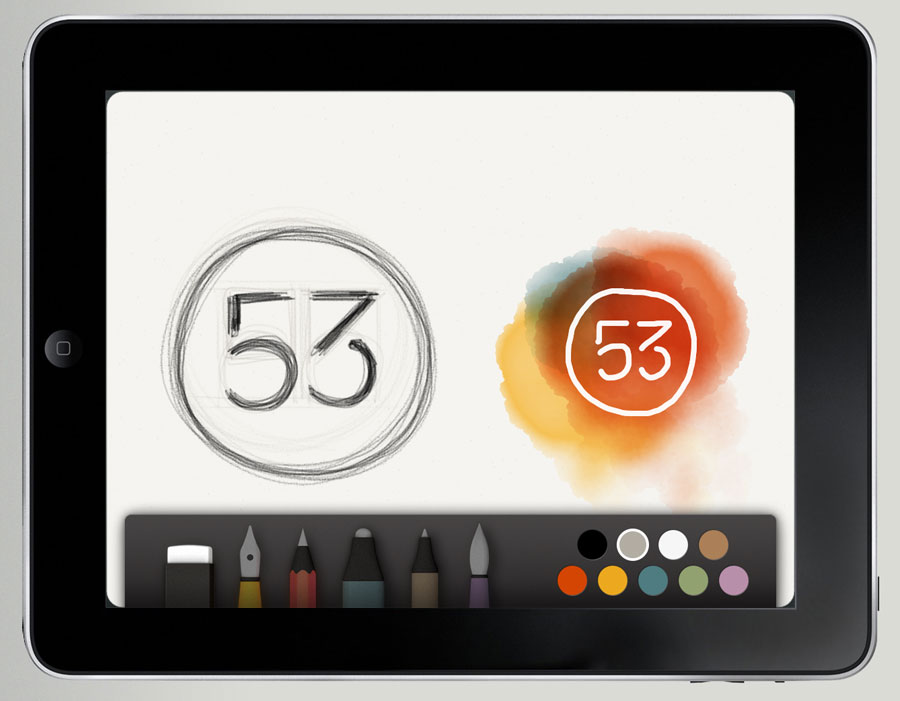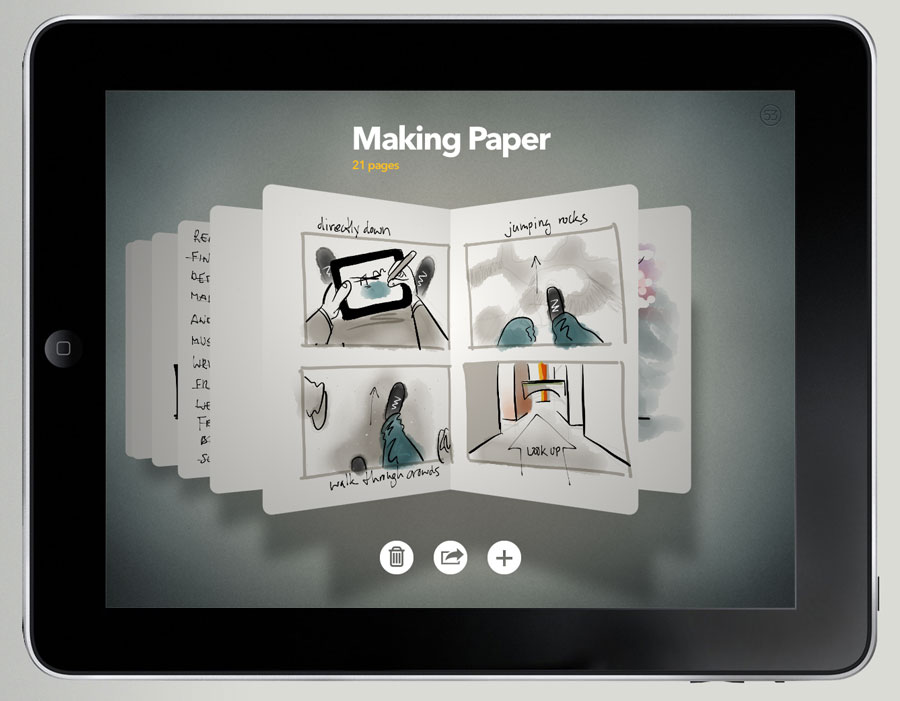 Really nice rendring of hand writting...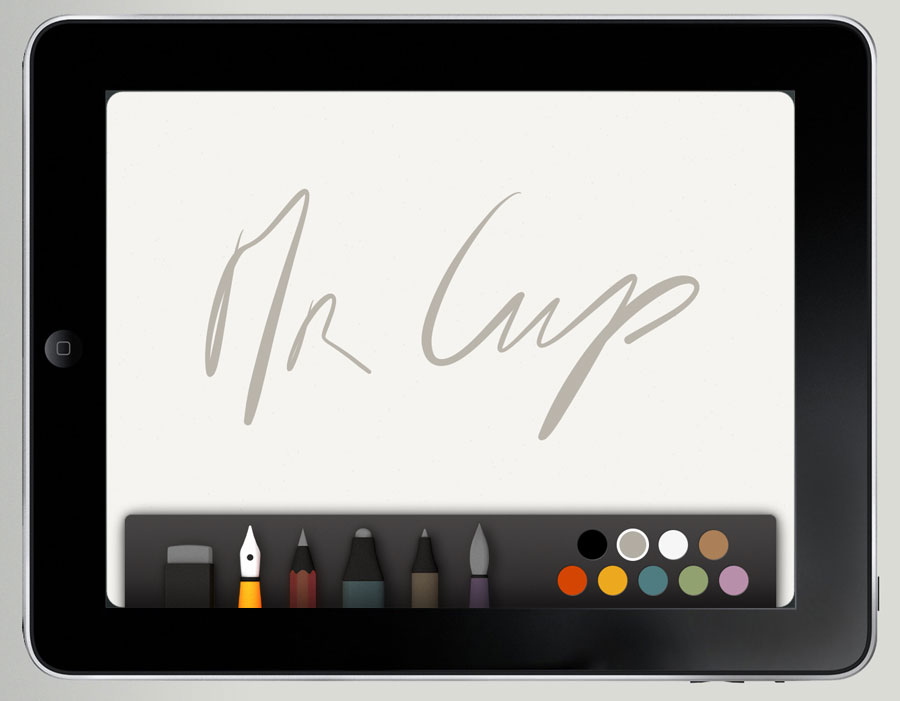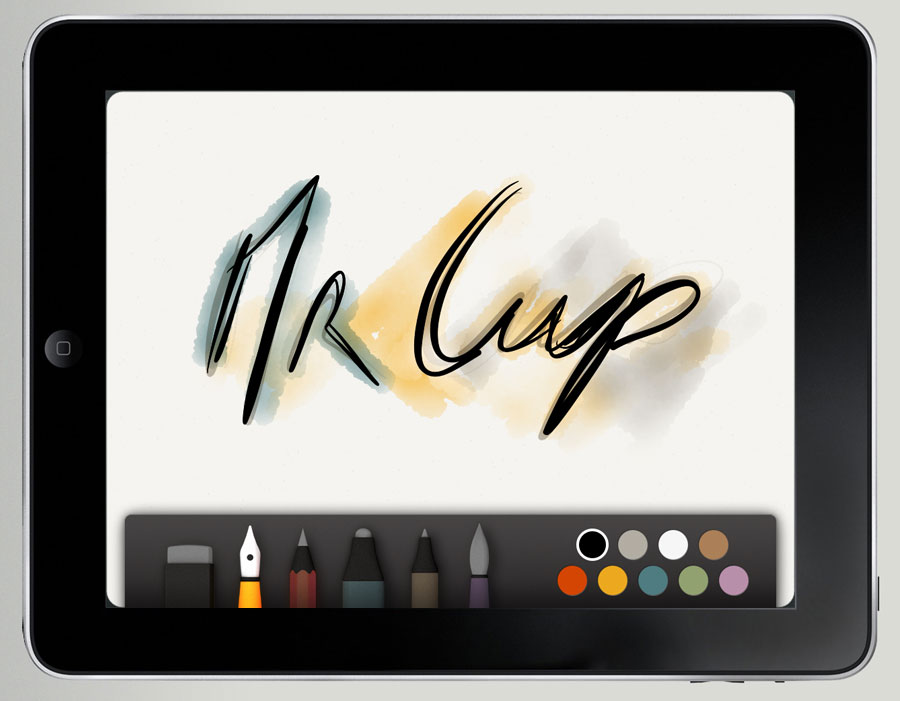 french link on itunes http://itunes.apple.com/fr/app/paper-by-fiftythree/
If you have advice for designer ipad tools or any other thing, please email me at barral.fabien(a)gmail.com. will be also happy to have a screen capture of your apps to do a post about that... (if you do not know : hold the switch button down and press the power button)